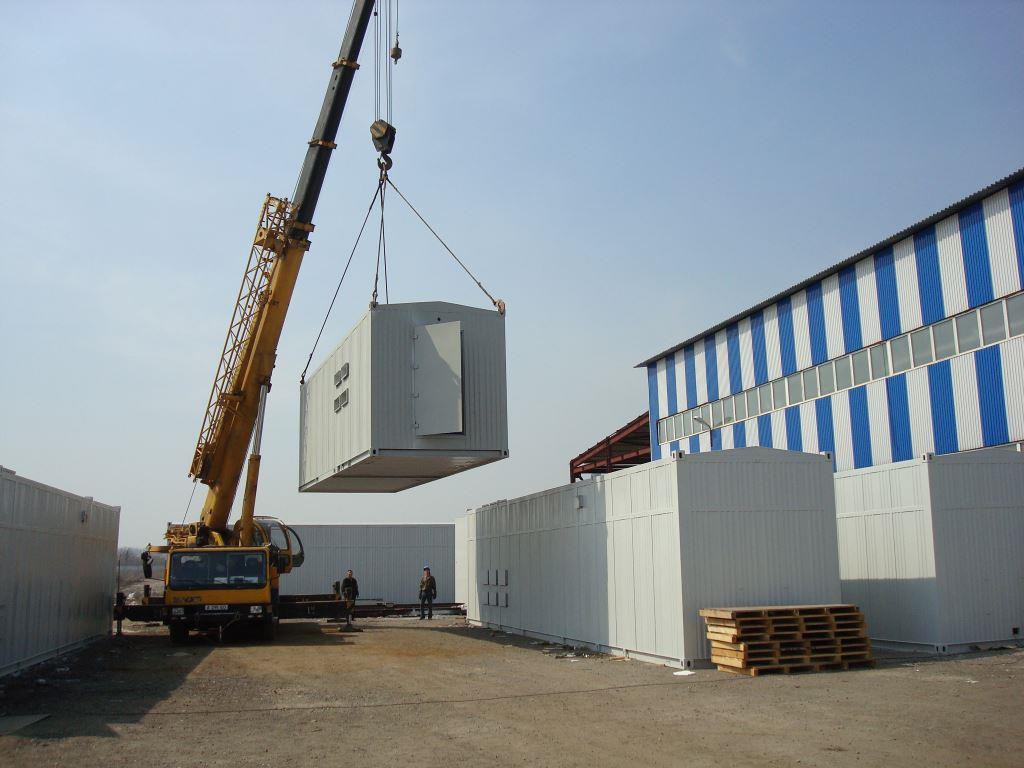 "Promet" metalwork plant produces universal block-containers that are fully adapted to our clients' needs. We're offering top quality all-welded containers at a keen price!
But what exactly is an all-welded block-container?
An all-welded block-container is a metallic structure with all-welded carcass and wall claddings supplied with sockets and electric appliances, conditioning system, fire alarm and other commodities necessary for comfortable living conditions. A metallic block-box is a great alternative to temporary buildings.
A block-container, being a mobile construction, possesses a range of reasonable advantages, and those are:
• remarkable heat-saving level;
• fine moisture proofing;
• vandal-proofness;
• modern look.
Finished metallic containers are easy mountable and may be brought into operation immediately.
Why order a metallic block-container from us?
All-welded block-boxes issued at our plant totally correspond to the strictest international terms and quality standards imposed upon such constructions. The containers produced by "Promet" LTD. are highly demanded in the scope of energetics, oil and gas industry and other industrial activities.
Due to the peculiarities of structure and high quality of raw materials used in production, block-containers are capable of preventing any external influence upon the housed equipment, e.g. diesel generator sets, electrical substations or communication hardware.
We at our plant make use of a unique technology in production of those containers that renders them durable, sturdy and reliable. Due to the multi-layer protective coating of containers' surface, they will serve you up to 30 years!!
"Promet" LTD equips own-produced block-containers with precision-type climate systems (highly reliable climate systems that can work constantly for decades) produced in Germany and Italy. After being made, a block-container is furnished with equipment and gets maximally prepared for operation.
Are you looking for a perfect block-container for your site? A container can be modified to fulfill all your needs. You can talk it out with our experts and we will find the best solution for you!