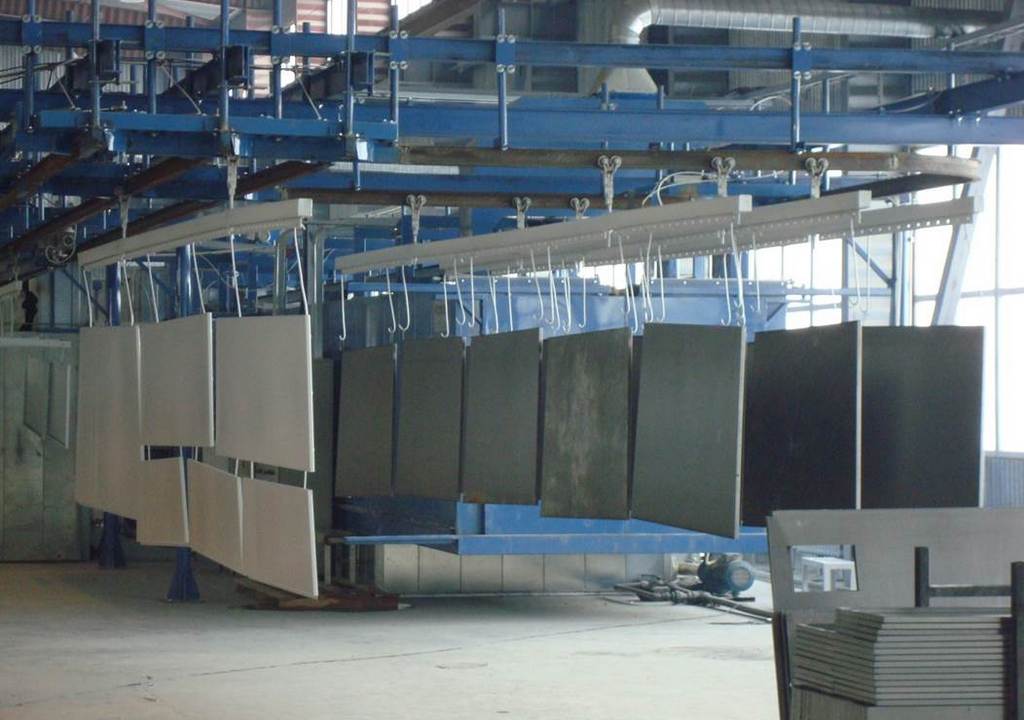 Polymeric powder coating is a part of metallic structures finishing processes for items such as instrument casings, housings and many other two- and three-dimensional products, like container parts and shelter parts. Our experts will be happy to help you choosing the most appropriate color and texture for your item's coating.
Our professional staff complemented by technological potential of our metal coating gear does the great job of fulfilling many orders from our clients with the highest level of quality!
Our metal coating area employs a fully automatized powder coating line manufactured in Italy by "TAISS" company that holds worldwide leadership in the area of coating devices production. These machines apply quality polymeric coating that corresponds to all modern terms and specifications.
Our installation for pre-coating surface processing is supplied by an effective system of cleaning water purification and a powerful recirculation system. All those devices make the process ecologically clean and assist energy saving. The coating area is equipped with a system of automatic control that is the reason behind the impeccable quality of the coating.
We also have a liquid coating area that is used for coating of large-sized items. Here, a wide variety of lacquer coating is applied to the items, such as plain printing coat, enameling, compound epoxy coating, polyurethane coating as well as cold galvanizing compounds.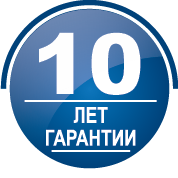 When you order the production of any metallic structure (e.g., a container for unattended communication hub) at our plant, you can be sure of its quality and life, including the proofness against any environmental influence: no rain, no snow, no dust storm - nothing will be able to break through the coating of your metallic items during their operation. That's why, along with everything, we provide up to ten years of warranty for our containers, block-modular buildinds, shelters, antenna mast structures and other installations!