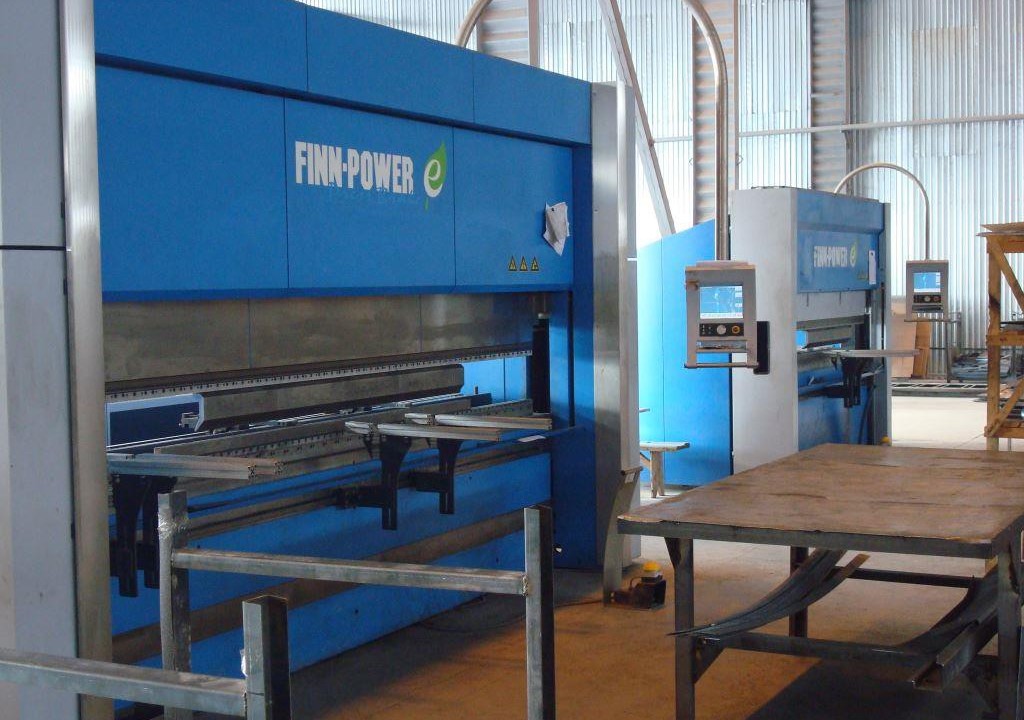 Bending works are performed to shape items or parts made of metal sheets. On our plant, such shaping is performed with aid of high-precision hydraulic bending machines by "Finn Power". The machines can bend sheet metal and metal bars up to 4m long and 0.5-8mm thick.
Metal sheet bending is processed due to the mechanical force impact that is aimed towards its surface from various directions. The metal experiences deformation under pressure (it is being stretched and compressed). To avoid fractures or other damage, it is necessary to make reliable figurations as to the radius of bending and the amount of force load considering the metal's thickness, grade etc. Our staff is highly competent in bending works, and is capable of producing fine parts for steel structures and metalworks using the bending technology.
The main advantage of bending technology is the possibility to avoid welding works and still get a solid, monolithic metalwork.
Our factory is furnished with wide variety of tools that allows for doing very complex bendings. Our bending machines are capable of shaping single curvature elements on a preset scanning angle. The use of composite service tools makes it possible to produce shaped pieces and box-like products.
If you need of any products made with bending, don't hesitate to contact us. We hold leadership in the area of metalwork in Kazakhstan, with our top notch equipment at hand and vast experience in the field, which is certified by various awards earned by our production facility.