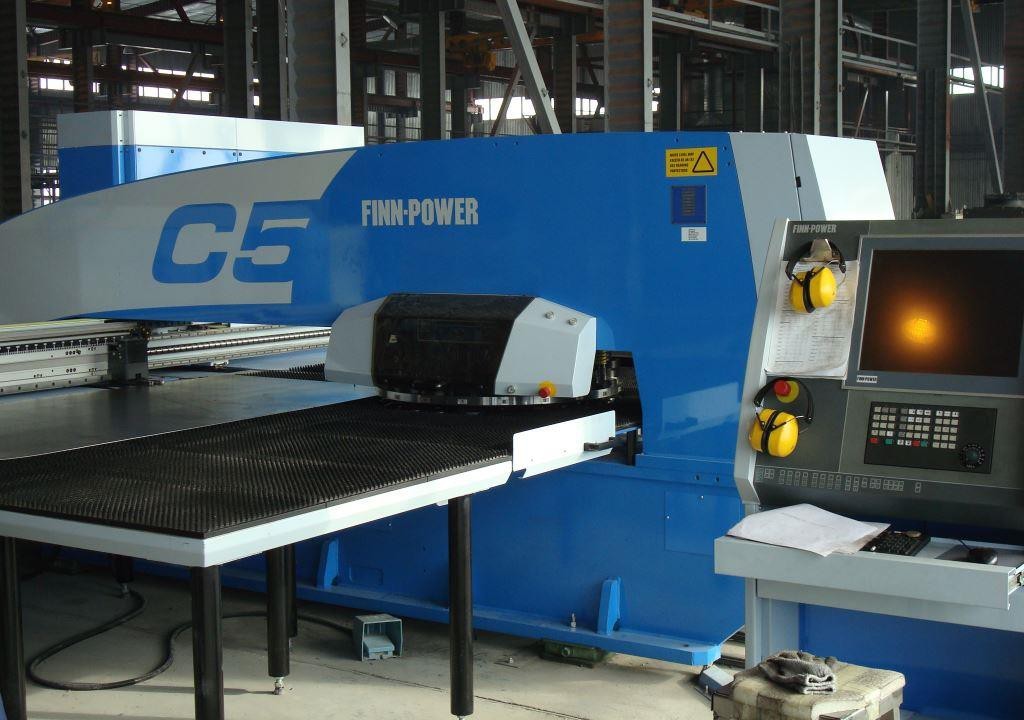 Punching works is a process when different parts of a future item are cut out or punched from the metal sheets. We use modern coordinate punching machines for the production of body frames and panels out of metal sheets that are up to 2mm in thickness. The machines demonstrate high level of works' quality, effectiveness and accuracy.
Automatization of punching works makes it possible to produce large lots of uniform items without any people involved. It also excludes any error and provides ideal precision for such items.
Coordinate punching method is more rational for working large quantities of raw metal with very simple punching contour: e.g, round holes, oval holes, square holes, rectangle holes, straight cuts, generic metal punching and perforation. We can also produce small quantities of items with complex perforation contour, but in this case we use the technology of laser cutting.
Our punching machines are fitted with high-speed hydraulics that provides not only super fast blanking (over 1100 punches), but also a possibility to use the puncheon at low speeds for application of moulder tools or for noise reduction when high-diameter tools are used. Also, programmable operating stroke value increases the effectivenses and range of forming operations and is also used as a separate method of bending works.