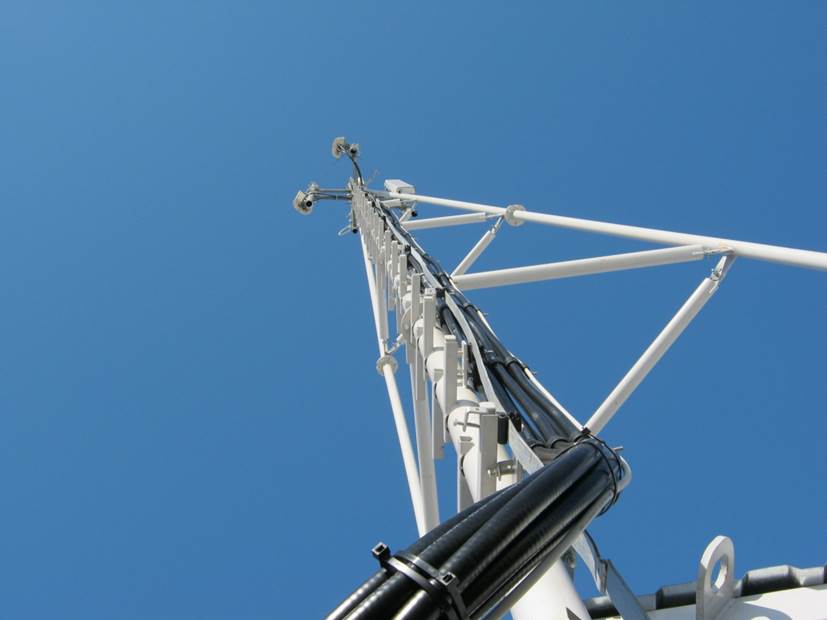 "Promet" metalwork plant produces antenna towers, antenna feeder system supports, communication towers and antenna supports intended for installation of cellular network base stations and technological communication provision along oil pipelines, gas pipelines, oil products pipeline etc. We produce antenna mast structures of different height and construction apt for any wind region.
We can roll out custom products based on the design provided by the client.
Why order antenna mast structures from "Promet"?
Antenna mast structures produced at our plant totally correspond to all international standards of quality imposed upon such constructions. We're glad to offer you towers and masts made from top quality materials for an attractive price. You can negotiate the details and order cost with our experts. Just call us or send us an inquiry via the application form under this article.
"Promet" LTD. produces both generic and custom antennae and mast structures. We're holding the lead on metal structures market of Kazakhstan, because no plant can match us in terms of technical equipment and personnel qualification. Moreover, we provide long-term warranty for our metallic structures and deliver quality services!