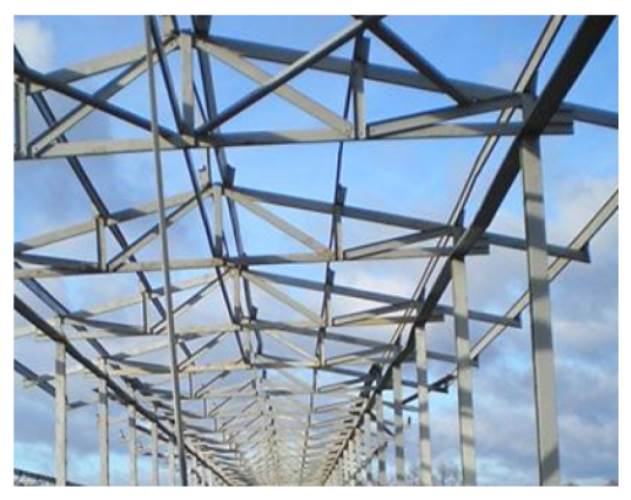 Structural steel members produced at "Promet" metalwork plant allow for safe construction of buildings with use of metal skeletons technology. Such a carcass ensures durability and seismic capacity of a building.
Our professional engineers perform actual load calculation, upon which they execute dimensioning and find suitable constructive solutions.
Metal skeletons are highly demanded in construction of industrial objects, such as plants, facilities, hangars etc. However, parts for such a skeleton cannot be constructed by just any metalwork plant out there, considering the fact that, if such a skeleton is meant for an industrial object construction, it must be highly durable. A plant's equipment stock plays an important role in this case. Our plant is furnished with powerful, high-tech machinery that allows for quick and fine execution of any metalwork: bending, cutting, punching, welding and coating.
All processes are exercised with strict compliance to the highest quality standards of steel structures production technology. Our constructive will serve you for decades, for it is not susceptible to corrosion. Ideally constructed joint elements and attaching points make such carcasses highly durable.
Do you need to construct an industrial object of high quality in shortest time possible? Contact us for the solution! "Promet" LTD. is the top metalwork plant in Kazakhstan. Our rich experience complemented by our production capacity and thorough approach is there to fulfill our client's demand and interest. Call our experts today and discuss all the conditions and possibilities of fulfilling your order!