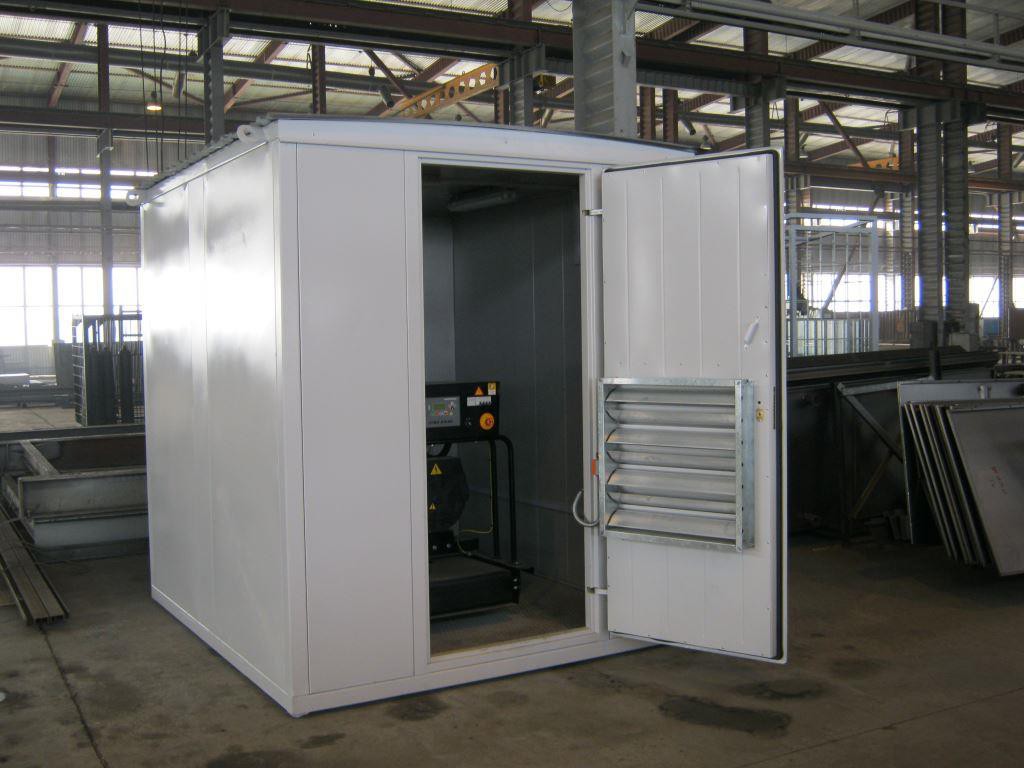 Container DGS (diesel generator sets) are broadly used as both primary, secondary and emergency power sources. The container's build allows to protect sensitive parts of DGS from temperature drops, wind and high humidity, thus creating all necessary conditions for DGS operation.
Quick mounting and versatility - those are the strong points of metallic containers produced by "Promet". They can be used in most extreme weather conditions, when the use of other equipment is deemed impossible.
Durability and sealing of the container increase DGS life term and provide prompt protection from any external influence during transportation, installation and operation.
Upon request, a container can be furnished with lights, security systems, climate control equipment, automatic louvre boards, supplementary fuel tank etc.
Why order a DGS container from us?
We're happy to offer DGS containers made from fine materials at most attractive prices.
We approach the production of such containers with full knowledge of the attributes they must possess to be fully functional in regard to their purpose - DGS housing and its continuous operation provision. That's why we strictly follow the technology of metallic containers production, including quality build and polymeric powder coating of all elements of the construction. As a result, we get a durable (vandal-proof) container that is ready to serve you for good decades without falling prey to corrosion.
Due to the presence of several production lines, our experts can roll out containers for your DGS with consideration of all your desires in shortest time possible. On top of that, we will deliver them to the destination point and execute installation. Hence, if you need a good place for you DGS, you ought to call the best metalwork plant in Kazakhstan - "Promet". We take responsibility for the quality of items and production terms, and we're always ready to meet out clients' needs!