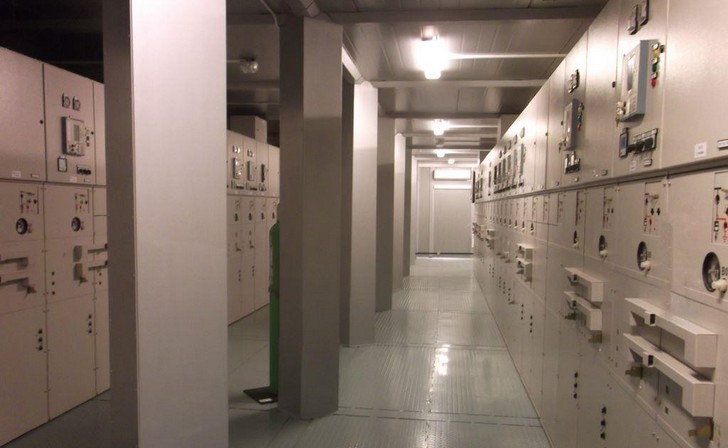 All types of metallic structures produced by "Promet" LTD. may be designed so as to house various technical equipment, as they may be used for different purposes: as dispatching centers, or as attended communication hubs, or as control points.
Our metalwork plant produces top-quality all-welded containers, folded containers and mobile block-modular buildings. All these are perfect for furnishment of mobile or remote technical control centers and communicational installations' maintenance, as well as for oil pipelines, gas pipelines and railways.
Control centers are designed to house large amounts of technical appliances and provide easy access for maintenance personnel. Such control center is capable of keeping any hardware safe and continuously operational for decades.

Why order a control center from us?
Our metalwork craftsmen have accumulated vast experience in control center production. "Promet" LTD. has introduced its products to the local market in 2008. Since then, it holds firm leadership out there. We're accounted as trusted partners by big companies with high technical requirements imposed upon metallic containers they use. They're listed in "Our partners" section of the website.
We're glad to offer you our own-produced control centers, made of quality-certified materials, for a keen price. You can discuss the value of your order with our competent managers.
Due to the presence of several production lines and high-tech equipment park, we can furnish you with a top notch control center that will totally correspond to your demand in shortest time possible. We have the experience of producing totally custom control centers that no other plant on the market was able to replicate as of yet.
Feel free to contact us! We will roll out a control center customized specifically for your requirements. You will be pleased with the top quality and swift work delivered by "Promet" LTD.! Call us today and consult our experts!