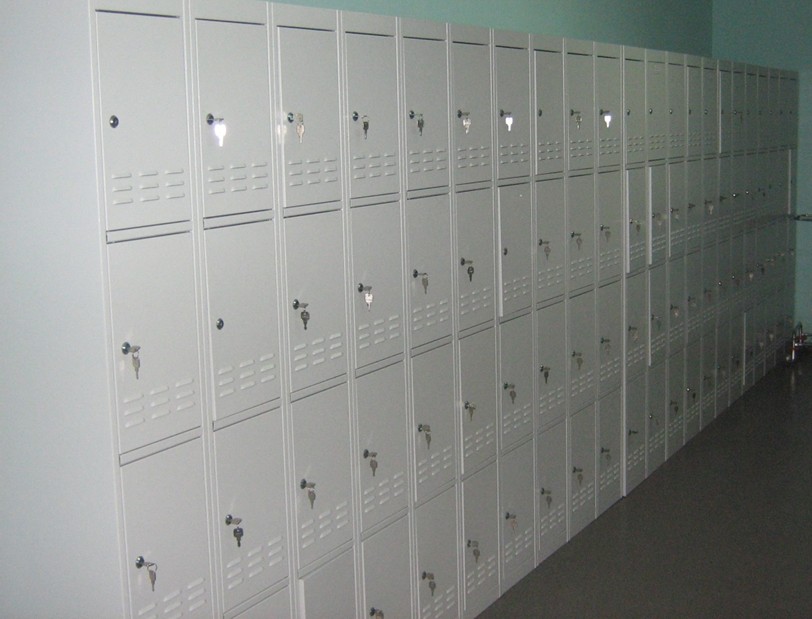 Metallic furniture possesses all the attributes of a metallic item - versatility, durability, fire-proofness, reliability and ecological compatibility. It can serve for protection measures, being a stand-in for a safe to keep documents, valuables etc.
A metal cabinet can be used for storage of: voluminous folders, all kinds of technical gear, tools, medical equipment, reagents, tools for automobile repairs or many other things. The cabinet is reliable and convenient in operation; it is easily cleaned, it is resistant to physical impact, and it is capable of storing heavy objects. You can install a secure lock on it to keep the content away from the prowlers.
Metal racks are a reasonable solution for the furnishment of trading spaces and storage depots. Our fine metal racks are able of holding tons of commodities placed inside, and are easily maintained.
Our experts are highly experienced in production of various metallic structures, including furniture and racks. If you're in need of long-lasting metal cabinets, file cabinets, clothes cabinets, medical furniture, metallic tables, retail equipment, or any other metallic furniture - call our experts and discuss the details of your order.
Here's the list of basic furniture products:
file cabinets and storage racks;
metal cabinets;
retail equipment;
medical cabinets;
industrial furniture;
vandal-proof cabinets and safes;
LCD-panel racks;
custom furniture.
"Promet" LTD. is a fine metallic furniture manufacturer located in Kazakhstan. Our production capacity allows us to roll out any metallic structures, including various metallic furniture, in any volumes. We're always oriented for meeting our clients' needs, so don't hesitate and contact us!