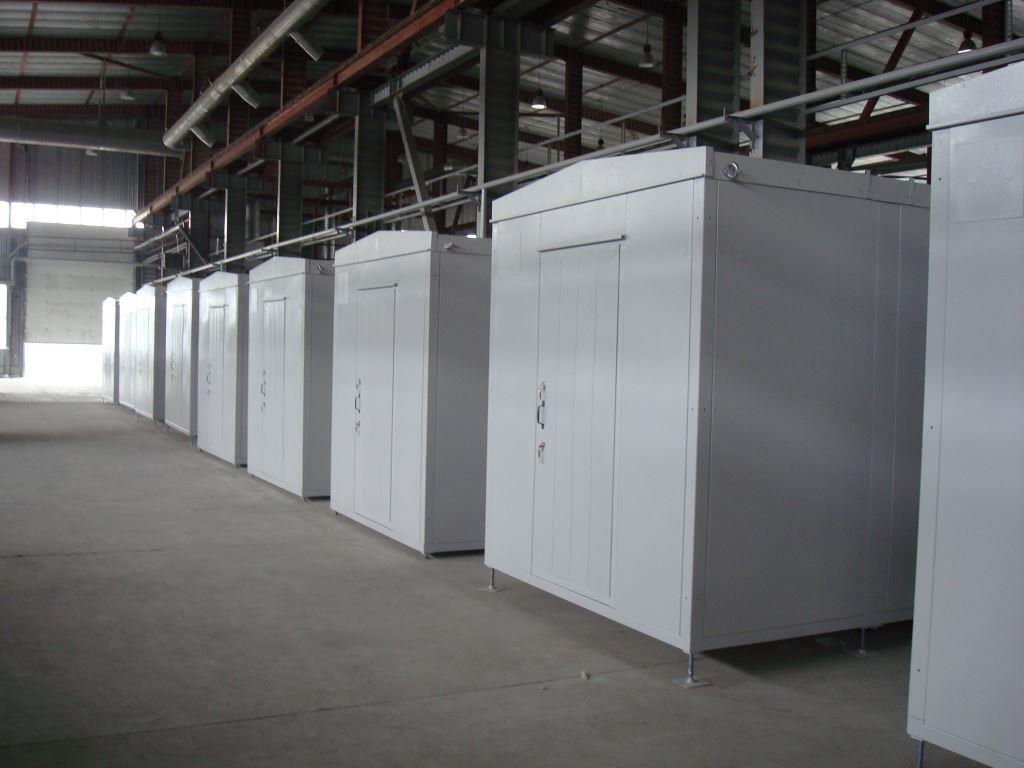 "Promet" LTD. presents own-produced mobile block modules (boxes) at attractive prices. We can produce a block-container of any complexity that will totally agree with the demanded specifications.
But what exactly is a block-container?
A block container is an extensive folding module with steel carcass that acts as supportive framework. It is implated from inside and outside with steel panels with fire-proof insulant between them. The roof is made of galvanized steel while the ceiling and the floor is insulated. Polymeric powder coating technology is used for coating of structural elements. The color of coating is chosen by client.
In relation to its use, a mobile block-container can be made with any amount of separated compartments, with partition plates located both along the construction and across it. Our experts can customize the block-container and install electric sockets and, lighting fixtures, electric heaters, fire alarm or any other equipment upon client's demand.
Block-module is a universal metallic structure that's long conquered its place in oil and gas industry along with industrial sites.
Why order a container from "Promet"?
Our metalwork plant experts possess significant experience in production of containers and can produce a whole wide selection of them for various use. The first time the market has seen the products of "Promet" LTD. was in 2008, and since then all our products are highly popular and demanded for.
We're happy to offer you our block-containers made from the finest materials at utterly reasonable prices. You can inquire our competent managers for the price of your order, as they will be glad to assist.
There are several productional lines operational at our plant, so our specialists can produce block-containers that will totally correspond to any client's needs in shortert terms. You will be pleasantly surprised to see the high quality of items represented by "Promet" LTD, as well as the swiftest operation!